Meditation Series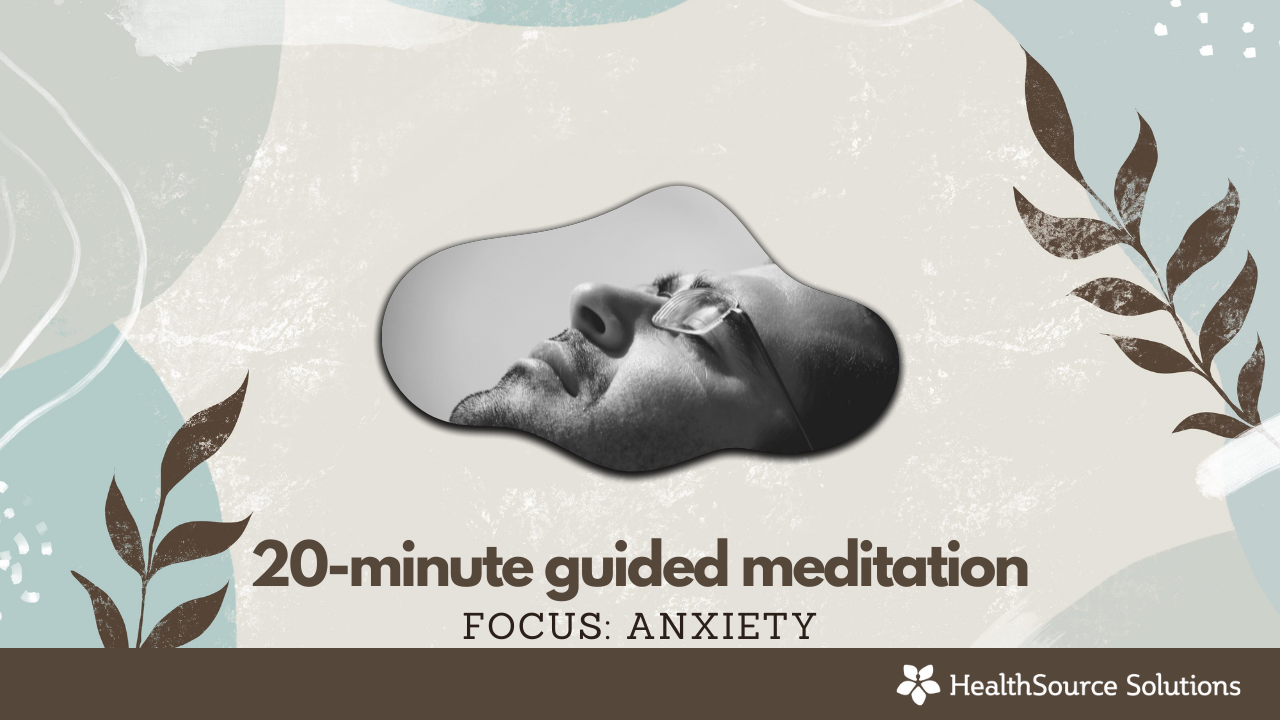 HealthSource Solutions  |  videos
Meditation is a mind-body practice that allows you to relax, rejuvenate and release the stressors you carry. If you are feeling tense, worried, overwhelmed, tired, or need to refocus, take a few moments to close your eyes, breathe and relax with these guided meditations.
breath counting guided meditation
A 10-minute session focused on breathing and stress relief exercises.
journey to deep inner stillness
Quiet your mind, body, and soul with this 20-minute guided meditation.
This 20-minute guided imagery will walk you through inner stillness as you escape to the forest.
Listen to this 20-minute guided meditation to calm the nerves and release tension.