Choose Healthsource Solutions for your flu shot clinic
Hosting a clinic at your company allows your employees to get the vaccine in a quick and convenient setting. You will have peace of mind that you are keeping your employees as healthy as possible during flu season and will benefit from having fewer employees out sick. HealthSource Solutions will coordinate all the details and make your flu shot clinic efficient and easy!
HealthSource Solutions Provides:
Event planning: a coordinator will work with you to establish a date, communication plan, and scheduling options. We do as much as possible behind the scenes, so you don't have to.
Efficient scheduling: We set up an online or paper scheduler for your employees to sign up. All events are scheduled at 24 shots/hour/nurse.
Experienced staff: our nurses are focused on making each participant's experience comfortable
All-inclusive pricing: our pricing includes vaccine, scheduler, nursing staff, and all materials
Convenient payment options: we can bill your company directly or through your insurance provider (for participants covered on the plan).
Approved providers: HealthPartners, Blue Cross Blue Shield of MN, and Medica.
Schedule your flu shot clinic dates now!
It is important to reserve vaccine early and to hold your preferred dates and times.
Frequently Asked Questions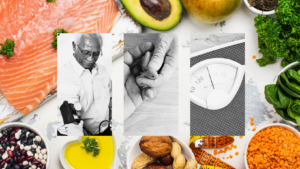 An onsite Biometric Screening should be much more than just a wellness "event" at your company. Onsite fingerstick screenings provide immediate results and have the advantage of driving change by maximizing the face-to-face teachable moment.