We recommend non-fasting testing. It provides an opportunity to screen for glucose intolerance which is a precursor to diabetes.
Your Best Onsite Biometric Screening Option
HealthSource Solutions' goal is to make your onsite biometric screening efficient, personable, and education-oriented. Instead of spending time in lines, your employees receive their health screening at one station. This means there's more time for learning about their results and what actions to take next.
HealthSource Solutions Provides:
Experienced staff

Online or paper registration

Event promotional materials

Event coordination

Educational brochures

Participant satisfaction survey

Aggregate biometric screening data report

Data upload to our Health Assessment
Get a no obligation quote.
A convenient remote health screening option that employers can offer in addition to an onsite biometric screening or as a stand-alone.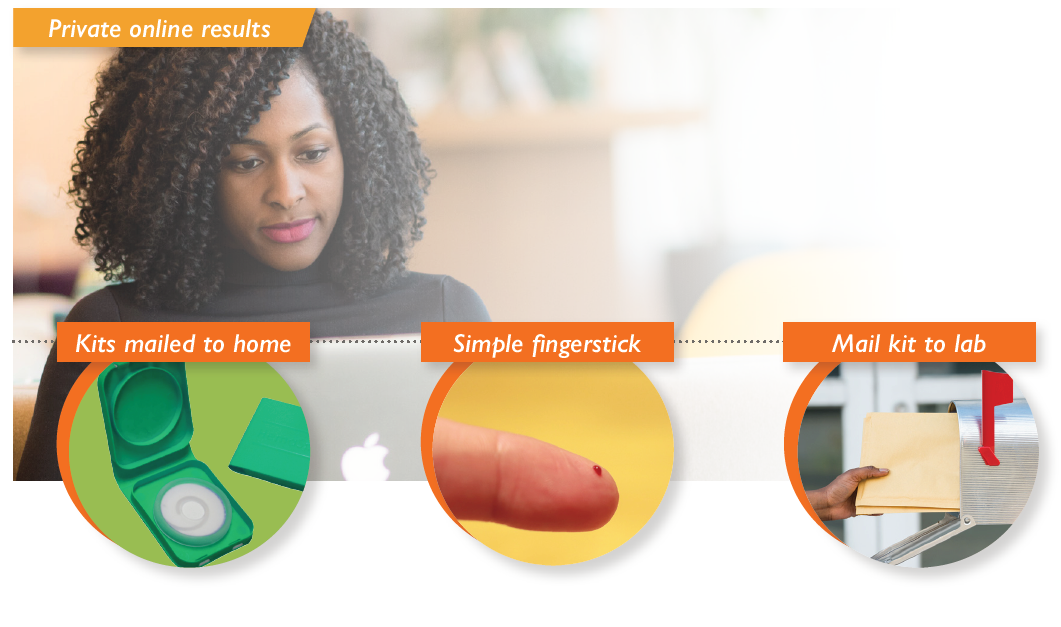 How does the Home Test Kit work?
HealthSource Solutions provides you with customized marketing materials (timeline, FAQs, registration flyer) to share with your employees.

Kits are conveniently mailed directly to the employees' homes with written and video instructions to do a fingerstick.

Employee mails the kit back to the lab.

Lab results are available to the employee through a secure website 24 to 72 hours after being received by the lab.

Lab results include the purpose of each test and interpretation of results.
What health metrics are being screened?
Results will include measurements for: total cholesterol, HDL cholesterol (good cholesterol), LDL cholesterol (bad cholesterol), triglycerides, and glucose (diabetes screening).

The kit does require employees to fast for at least 8 to 10 hours.
Get a no obligation quote.
An onsite biometric screening gives employees the opportunity to learn and understand their health numbers, and not lose sight of the importance of preventive care and healthy habits.
CLICK HERE
Frequently Asked Questions
98% of participants are "HIGHLY SATISFIED"