Roadblocks or Building Blocks? The Mental Health Crisis for Construction Workers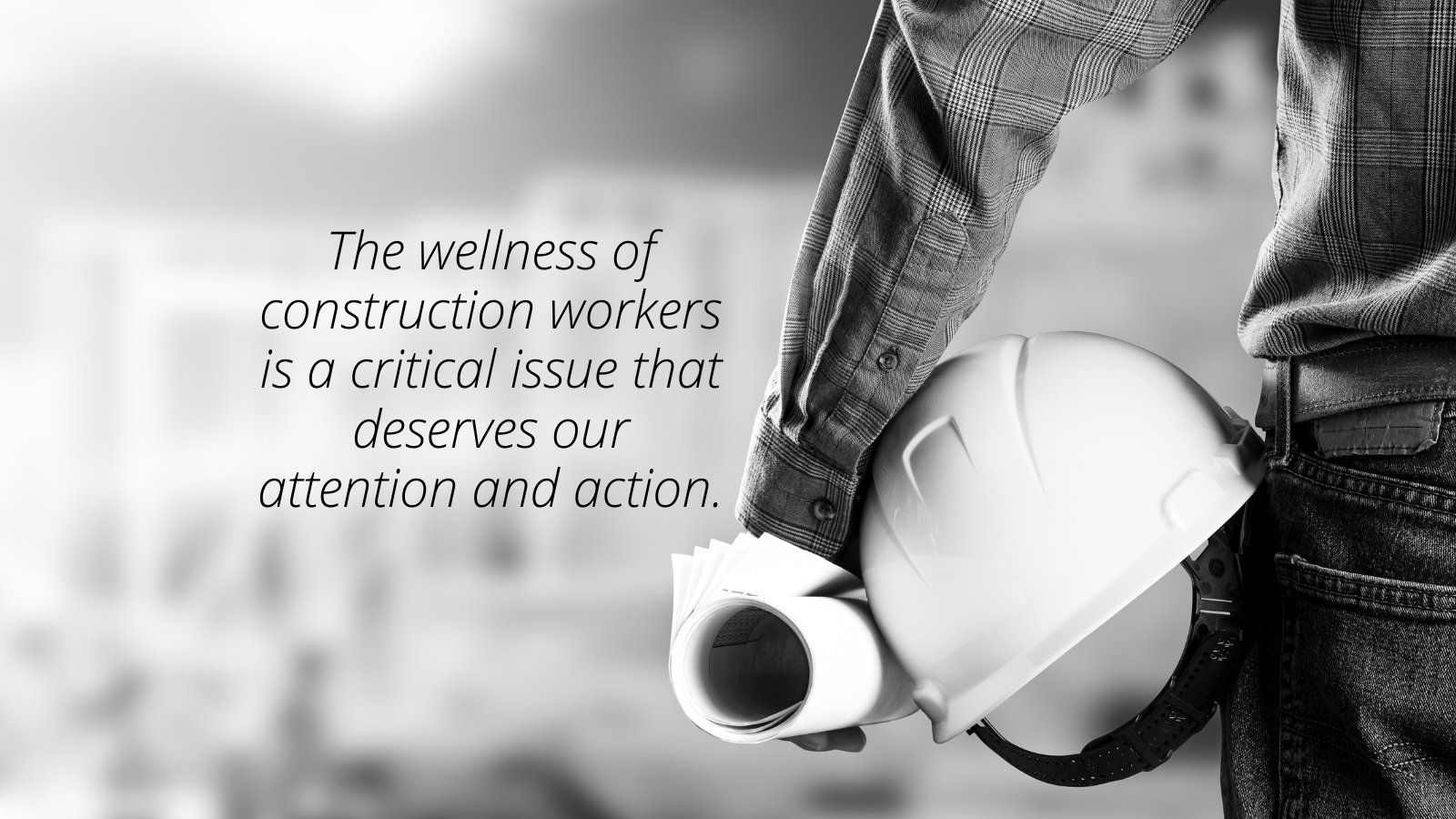 HealthSource Solutions  |  Blog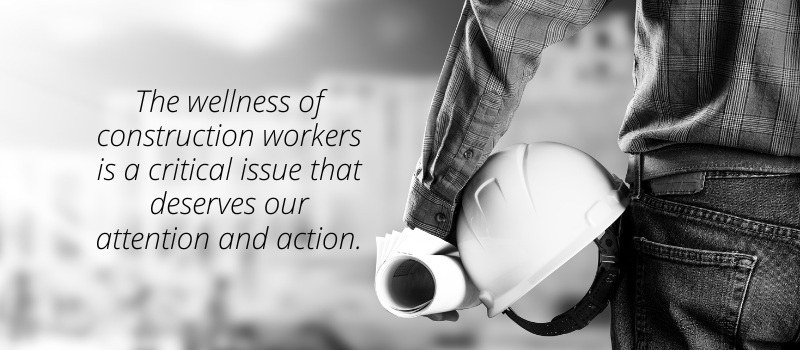 Roadblocks or Building Blocks?  The Mental Health Crisis for Construction Workers
The construction industry plays a vital role in our economy by providing jobs and the infrastructure needed to grow our economy.  Construction is one of the largest and most diverse industries in the United States labor force, employing workers in a wide range of occupations, including carpenters, electricians, plumbers, welders, and many others. According to the Occupational Safety and Health Administration (OSHA), one in five worker fatalities in the U.S. occurs in construction. What's even scarier? Men working in construction have one of the highest suicide rates compared to other industries. Therefore, both worker safety AND mental wellbeing must be a top priority for construction companies. It is time to start addressing the roadblocks and laying the building blocks to support the construction industry and its workers.
A Man Working In Construction Is 3 Times More Likely to Take His Own Life. 
For every 100,000 construction workers, 45.3 will end up committing suicide. This is compared to the national suicide rate of 14.1.
Roadblocks: Risks and Stigma
Whether it is site fatalities, suicide, or catastrophic injuries, these incidents have a devastating impact on workers, teams, and their families. These incidents also lead to increased costs and delays for construction projects as well as higher mod rates. Combine the physical demands, isolation (from family), timeline pressures, looming health issues, and long days – it takes a toll!  This is why it is more important than ever to focus on supporting worker total wellbeing – emotional, mental, physical, and financial.
The construction profession has an inherent risk for danger, and that's why prevention is key to decreasing injuries and fatalities. Safety professionals play a crucial role in ensuring work processes and environment are safe, but a large gap still ensues when it comes to workers' mental and emotional health. This gap is fueled by silence, and the unprecedented stigma attached to mental health. It's up to all of us to change this stigma – with a special focus on the construction profession, which has one of the highest suicide rates. The mental health challenges of long hours, demanding schedules, high-pressure environments, and impending isolation from family and friends create high levels of stress, anxiety, and depression. These issues can have a negative impact on workers' overall wellbeing affecting their ability to perform their jobs safely and effectively.
Building Blocks: Opportunities and Solutions
Improving the wellbeing of construction workers is not only important for the workers themselves, but also for the industry. By prioritizing worker safety and total wellbeing, construction companies can reduce the costs and delays associated with accidents and injuries. Additionally, healthier and happier workers are likely to be more productive and engaged in their work, leading to better project outcomes and staff retention.
There are many ways to improve the wellness of construction workers. Providing access to healthcare and mental health services, offering onsite wellness programs and resources, and implementing safety protocols and training will all have a positive impact on worker wellbeing. Employers who prioritize work-life balance and support flexible scheduling show a noticeable reduction in stress and burnout.
The wellness of construction workers is a critical issue that deserves our attention and action. By prioritizing worker safety, mental health, and total wellbeing, we can create a safer and more productive industry that benefits everyone. And most importantly we can save lives.
Let's stop the silence and start talking about Mental Health and raising awareness. Every foundation needs solid blocks from which to build on.
Let's work together to build a better future for construction workers, their families, and our communities.
Three Simple Steps to Raise Awareness:
Dedicate the month of May to addressing mental health and wellbeing – it's easy to include as part of your safety "Toolbox Talks."
Connect with local mental health resources and bring them onsite to raise awareness. The gap in knowing who/where to go for help is an inherent problem with a mobile workforce.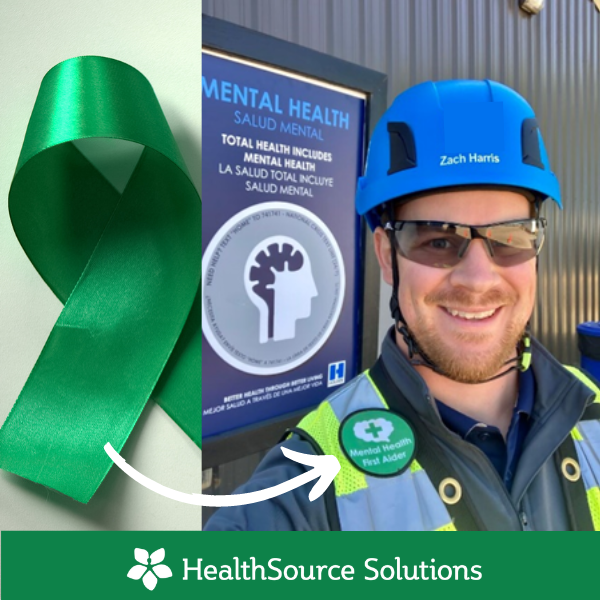 3. Connect with National resources for information and support:
(Left: Zach Harris is an onsite Wellness Program Manager trained in Mental Health First Aid.)
Need Help? Know Someone Who Does?
Call or text 988 or chat 988lifeline.org. 988 connects you with a trained crisis counselor who can help.
mental wellbeing resources