Small Changes for Enhanced Post-Surgery Recovery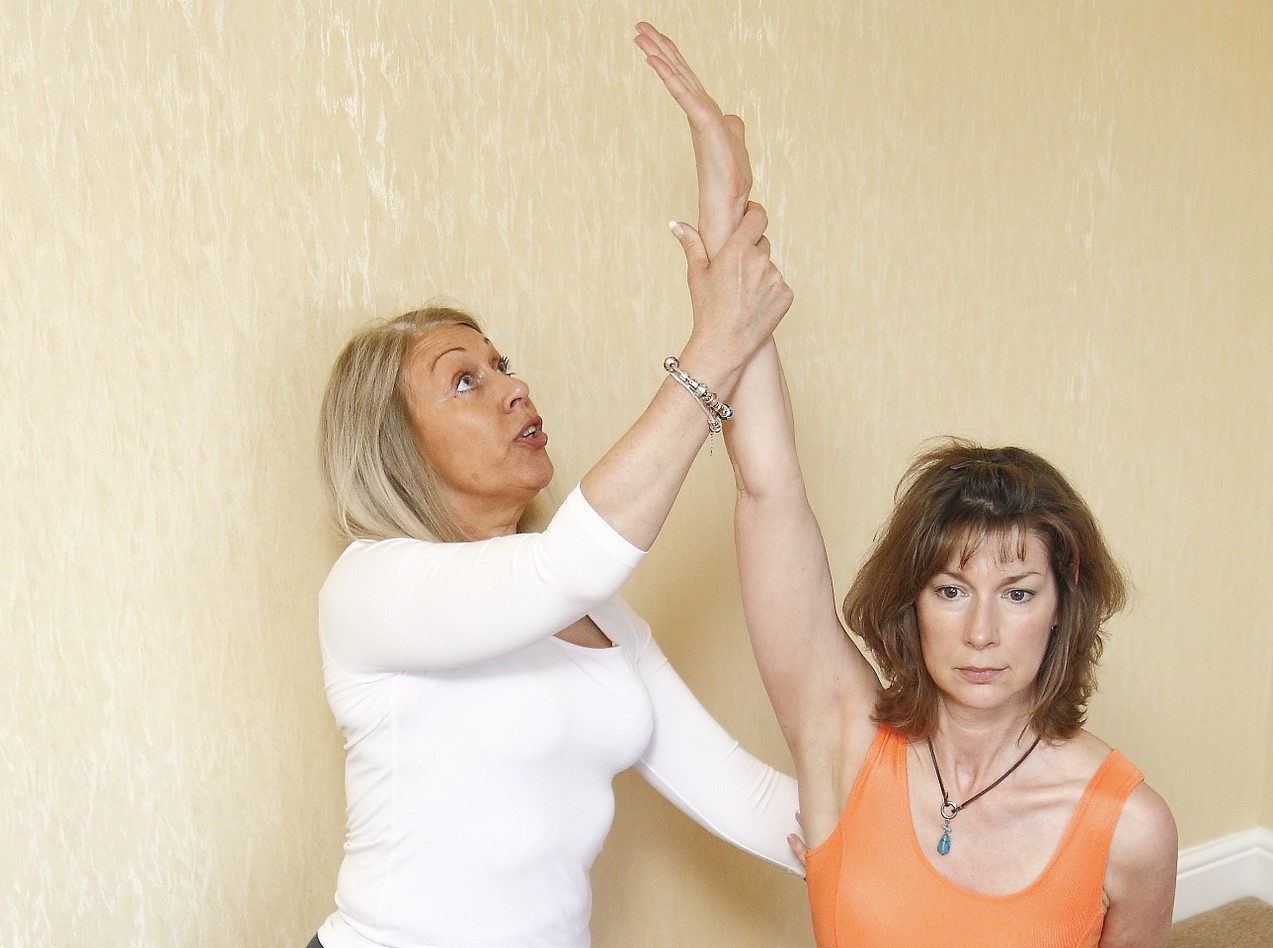 (We are not disclosing the company and using the name "Jen" for client anonymity)
Setting up for success.
Jen took part in the HealthSource Solutions Wellness Transformation program provided at her company Fitness Center. This 12-week program led by a wellness coach includes goal setting, education and a support group. Jen's goals were to lose some weight, feel better and to fit into the cute pair of jeans at the top of her closet before her 60th birthday arrived. With one shoulder replacement already under her belt, and the other on the horizon, she needed a program that would challenge her, yet take her limitations into account. Jen and her coach began working through weekly exercises and creating personalized programs to help her work around, yet strengthen, both shoulders. She incorporated small changes and short/modified workouts into her week and learned that, "Daily activities can be considered 'exercise' if you put emphasis and effort into them!"
Jen's Recovery.
As surgery came and passed in January 2019, Jen's recovery was significantly different than the first time around. In the first few weeks of recovery, she was focusing on eating healthy, so she didn't lose all of her gains, or rather losses, from the Wellness Transformation. But most importantly, she was noticing that the strength she had built up prior to surgery was making for a much smoother than anticipated recovery. She was seeing progress more quickly and her Physical Therapist (PT) was very impressed with her range of motion.
Back in the gym!
One of the first questions Jen asked her PT was, "When can I get back into the gym?" In three weeks, Jen was cleared to get back on the treadmill and do single arm exercises. Jen has continued to put small changes into practice to better her life and her outlook on exercise and health. She's also very excited to share that her cute pants fit!