HealthSource Solutions thanks you for taking the time to consider submitting a presentation for our Midwest Health Promotion Conference on October 29, 2020. We are searching for the "best of the best" presenters to engage attendees in Breakout Session presentations and conversations around employee health and wellbeing.
Presenting at the annual Midwest Health Promotion Conference provides an opportunity to share your wellness knowledge, experiences, and ideas, as well as build your professional network. Your presentation should fit within the Conference theme of "Breaking Barriers; Building Bridges."  Focus on suggestions, activities, tools and best practices as they relate to the wellness industry. Please see details and topic suggestions below.
If you have any questions, please contact the Conference Coordinator at: (763) 287-0740 or conference@healthsource-solutions.com
Submissions must be received by April 17, 2020.
Presentation Requirements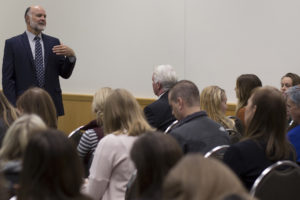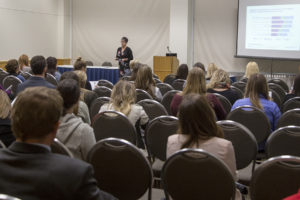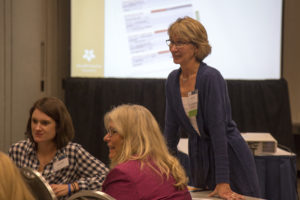 Selection Considerations

 Topics will be rated against the following criteria:

Alignment with the theme: Breaking Barriers, Building Bridges

Topic relevance to worksite wellness/wellbeing

How it applies to the worksite and evidence that it works

Richness of content

Innovation or new trends

Topic expertise

Speaking experience

Past attendance at the Midwest Health Promotion Conference

Breakout Session Topics

We are looking for topics that align with these four categories: Vision of Wellness, Making it Happen, Trends, and Mental Health. Under each category are suggested ideas.

How are you working to improve the employee wellness experience?
Are you breaking barriers to be more inclusive, to change the perception of wellness, or to enhance accessibility to resources? 
Are you building bridges to promote collaboration or thinking outside the box to provide impactful programming solutions?
Mark your calendars!
The Midwest Health Promotion Conference is Thursday, October 29, 2020.