Gratitude, Giving & Honor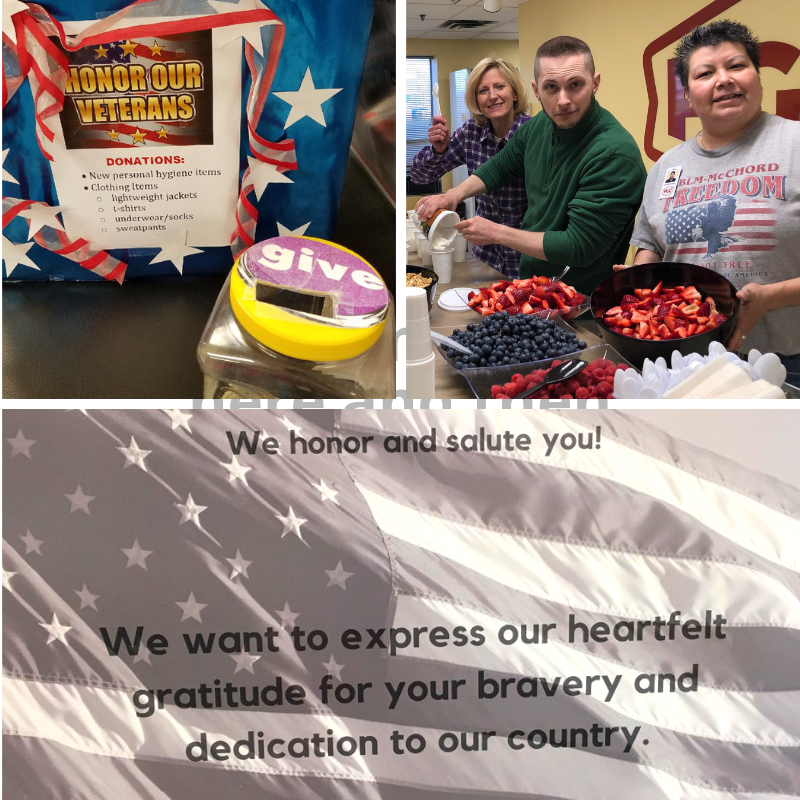 How Precision Gasket Company (PGC) supported emotional, community and career wellbeing in May, 2019.
---
In preparation for May being Mental Health Month, PGC & the Wellbeing Committee wanted to focus on how gratitude and giving back can improve resiliency and mental wellbeing. On "Spring into Gratitude" Day, the Wellbeing Champions prepared a Greek Yogurt Parfait Bar with berries and granola toppings – this was to show gratitude for the employees.
In the afternoon, they expressed gratitude by recognizing Veterans. They collected donations for the Minnesota VA (clothing, hygiene items, cash and gift cards for groceries/gas/public transport). The response was so powerful that the owners of the company chose to MATCH 100% of donations. Thanks to the Executive Leadership support, this company of about 80 employees raised $350 in cash and gift cards in addition to delivering several large boxes of needed items to the VA.