Family Activity Bingo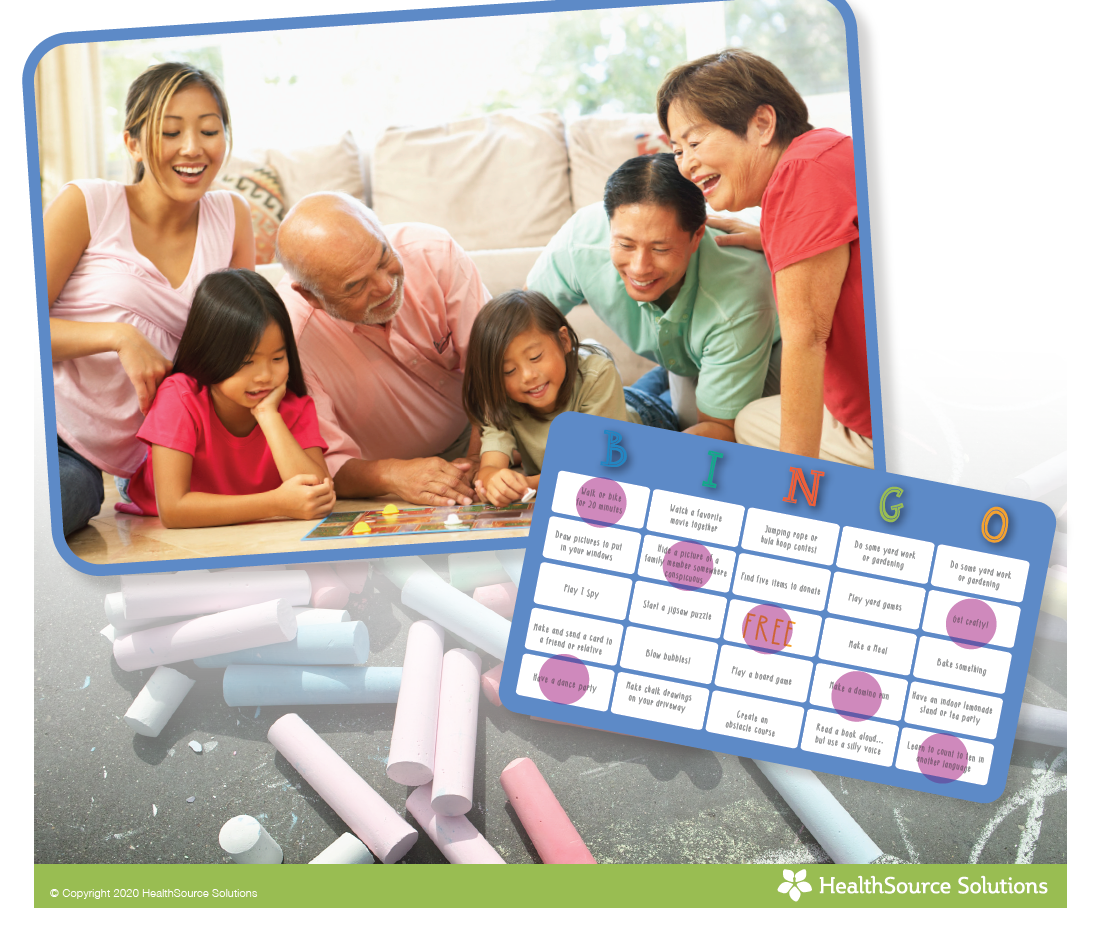 IT'S IMPORTANT TO KEEP YOUR FAMILY ACTIVE
When life gives you lemons, make lemonade...especially when you have kids! Parenting can be complicated during this time of social distancing, but there are ways to make the best of any situation. We have an opportunity to make the COVID-19 crisis a fun memory for our children and to show that as a family, we can pull together and make the best of things. With that in mind, we've come up with two family BINGO cards — one dedicated to physical play activities and one dedicated to creative play activities.
HOW THIS BINGO WORKS
Download and print your free BINGO cards. Complete a BINGO using a dauber, crayon or marker — it can be straight across, up and down or diagonal. Most squares list an activity and some squares are empty for your own ideas. Search online for examples, videos and more ideas. Set a goal of five activities a week. Most of all, have FUN!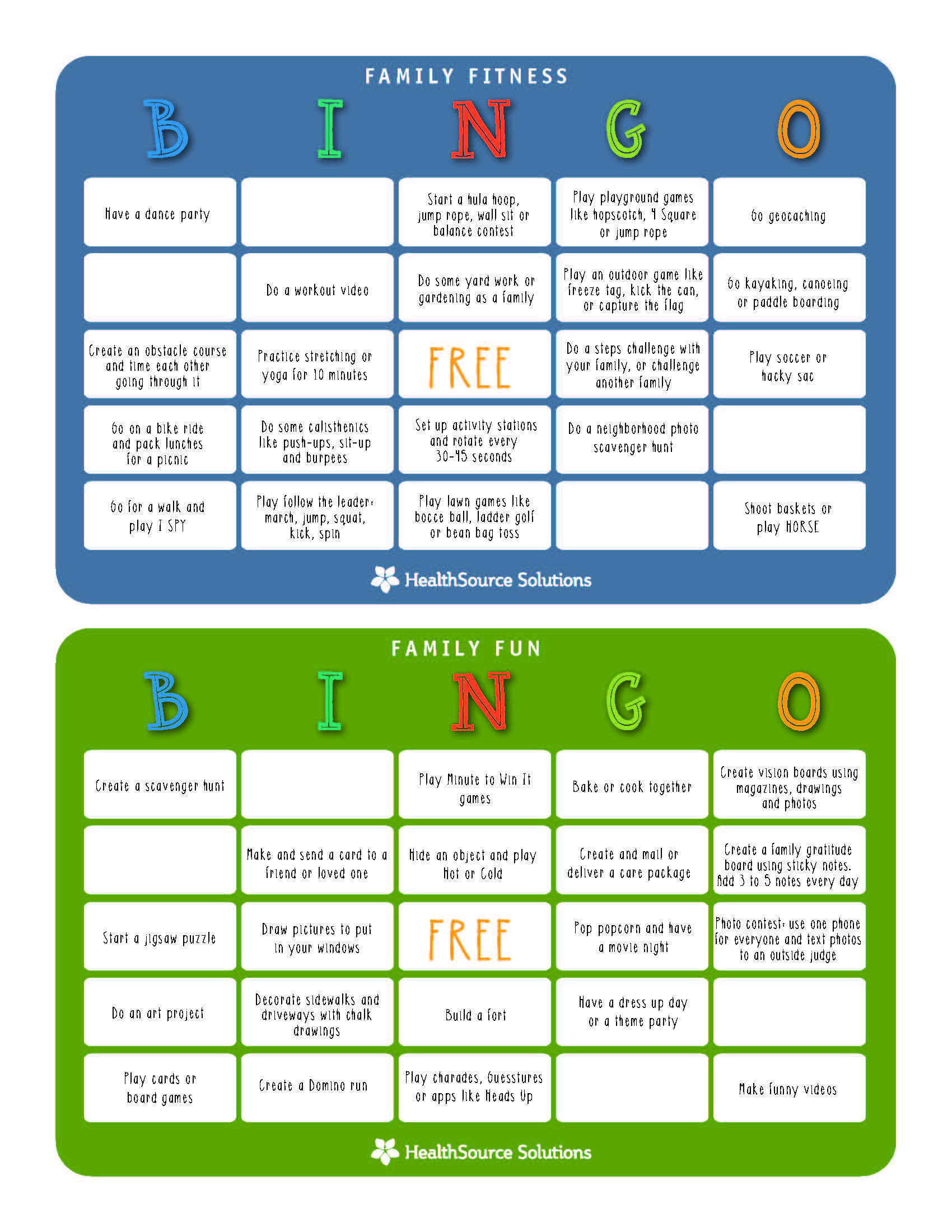 Download Your Free BINGO Card