Addressing Employee Neck and Back Pain With a Posture-Focused Initiative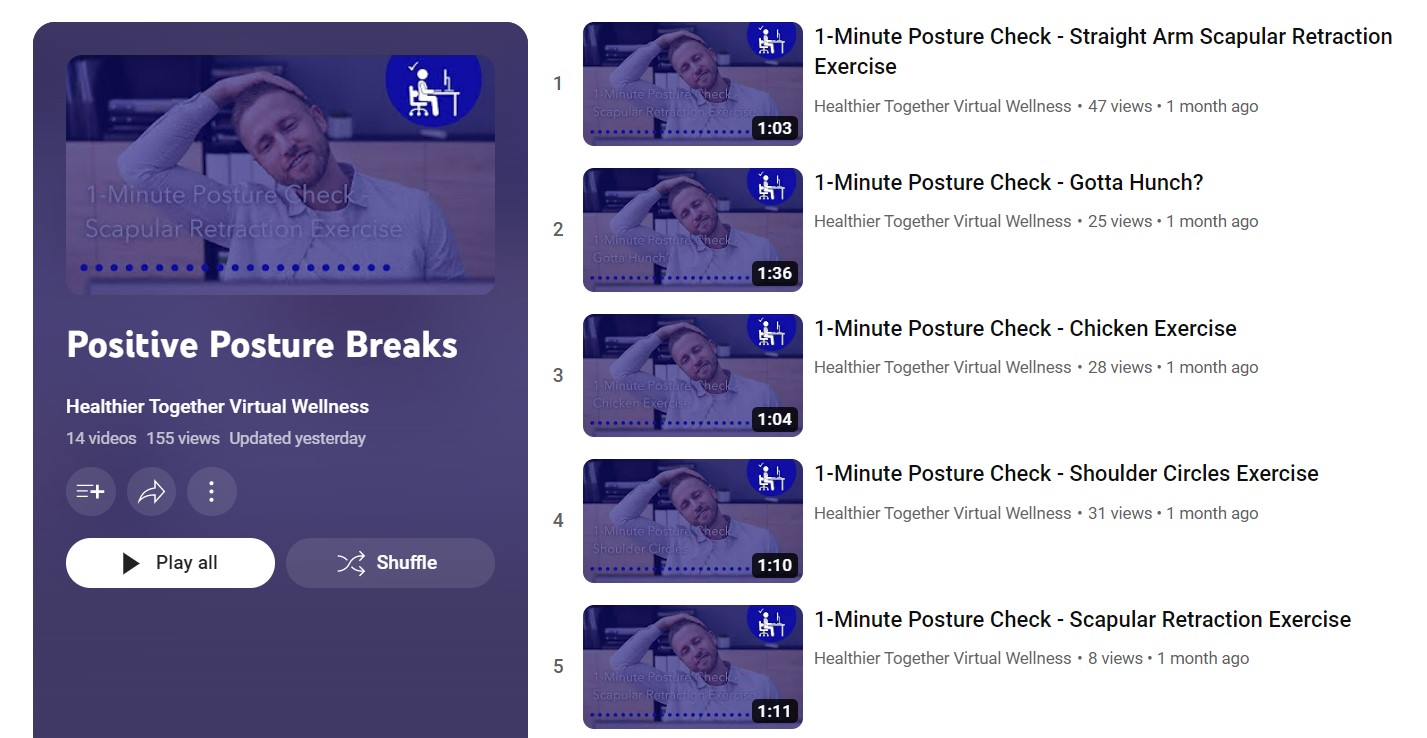 HealthSource Solutions  |  Blog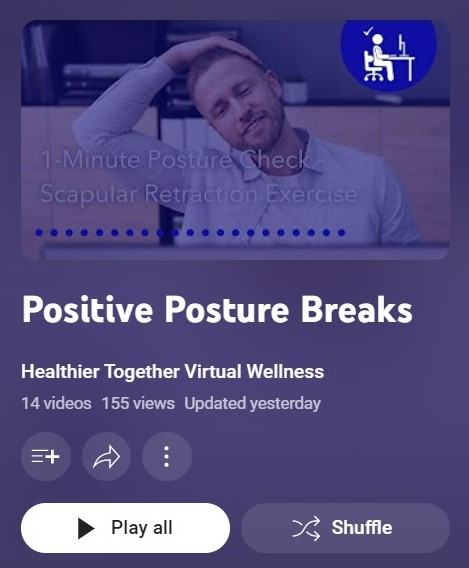 Positive Posture is a global employee wellbeing initiative led by the Onsite Fitness Center Management team at Medtronic.
The program features:
10-Minute Zoom sessions three times per week.
In-person sessions for onsite employees.
1-minute on-demand videos.
Fillable and printable trackers.
Q & A With a Fitness Center Wellbeing Manager: Positive Posture Sessions
Why did you create the Positive Posture Sessions?
Many employees were sharing they've been experiencing back and neck pain and "know they needed to work on fixing their posture" but they didn't know where to start. Our Fitness Center Flexbreak (guided stretching) program was doing well, and we were looking for a way to expand that into sub-offerings to potentially meet a different demographic. Additionally, employees were looking for something accessible and impactful to do between meetings to improve their wellbeing.
What challenges did you face in setting up this initiative?
For the Zoom sessions, we struggled to find a time that would work consistently for our team and that also could reach employees across a wide range of time zones. We contacted our wellness champions to determine what times they thought their colleagues would prefer. The team also went through multiple versions of our print materials and trackers to find a way to display the challenge in the simplest way.
Who was involved in planning and implementing the initiative?
The Onsite Fitness Center Management team was involved in the planning process and implementation of the initiative on a global scale with the support of our company contact.
How did you promote the initiative?
We collaborated with ergonomics and revamped their handouts. we promote participation via newsletters, Yammer posts, onsite electronic billboards, and SharePoint events. We also utilize the wellness platform to post information and send push notifications.
What was participation like in the beginning?
We saw incredible participation right out of the gate, which has not been the case for other similar offerings. We believe our advanced strategic planning, promotion, and timing of launching Positive Posture in the new year helped these sessions take off. We initially introduced the Zoom sessions and began to slowly incorporate the other components of the overall program to keep employees engaged in different ways. Currently, the program does not have an end date and we look forward to growing it each month!

What surprises did you see?
We were shocked to see how many people started coming right away to the live sessions via Zoom and how many were interested in recordings to keep going on their own. The exercises are simple, but participants are noticing changes in their bodies and energy levels immediately!
What is your engagement and impact?
We see 500 to 800 employees live via Zoom each month and hundreds more utilize the tracker, view the eboards, and watch the videos. Employees have reached out individually to the team or commented during Zoom sessions and video recordings to share how much better they feel even after 5 to 10 minutes. It's easy to fit into their day and they feel they can do these on their own and stay motivated.
FITNESS CENTER MANAGEMENT SUCCESS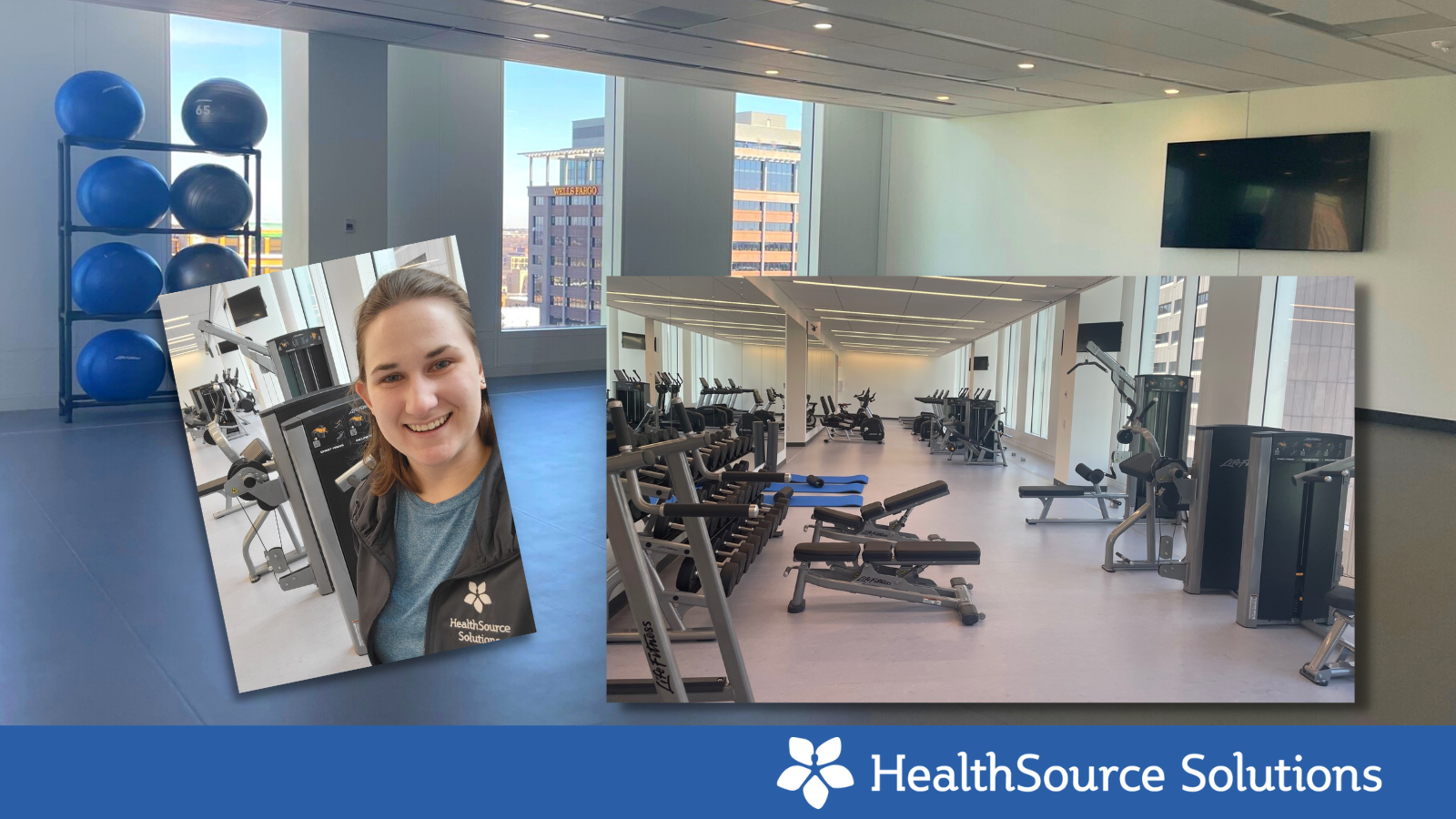 The City of Minneapolis is so excited to include a Fitness Center in their newly constructed Public Service building. The goal when planning for this center was to create a safe, fun, engaging, and vibrant space. The pandemic altered the schedule, but it didn't change the NEED to make it happen! The committee stayed adamant about creating a space for employees to focus on their health and wellbeing. As of March 2022, the Fitness Center opened its doors and came to life!