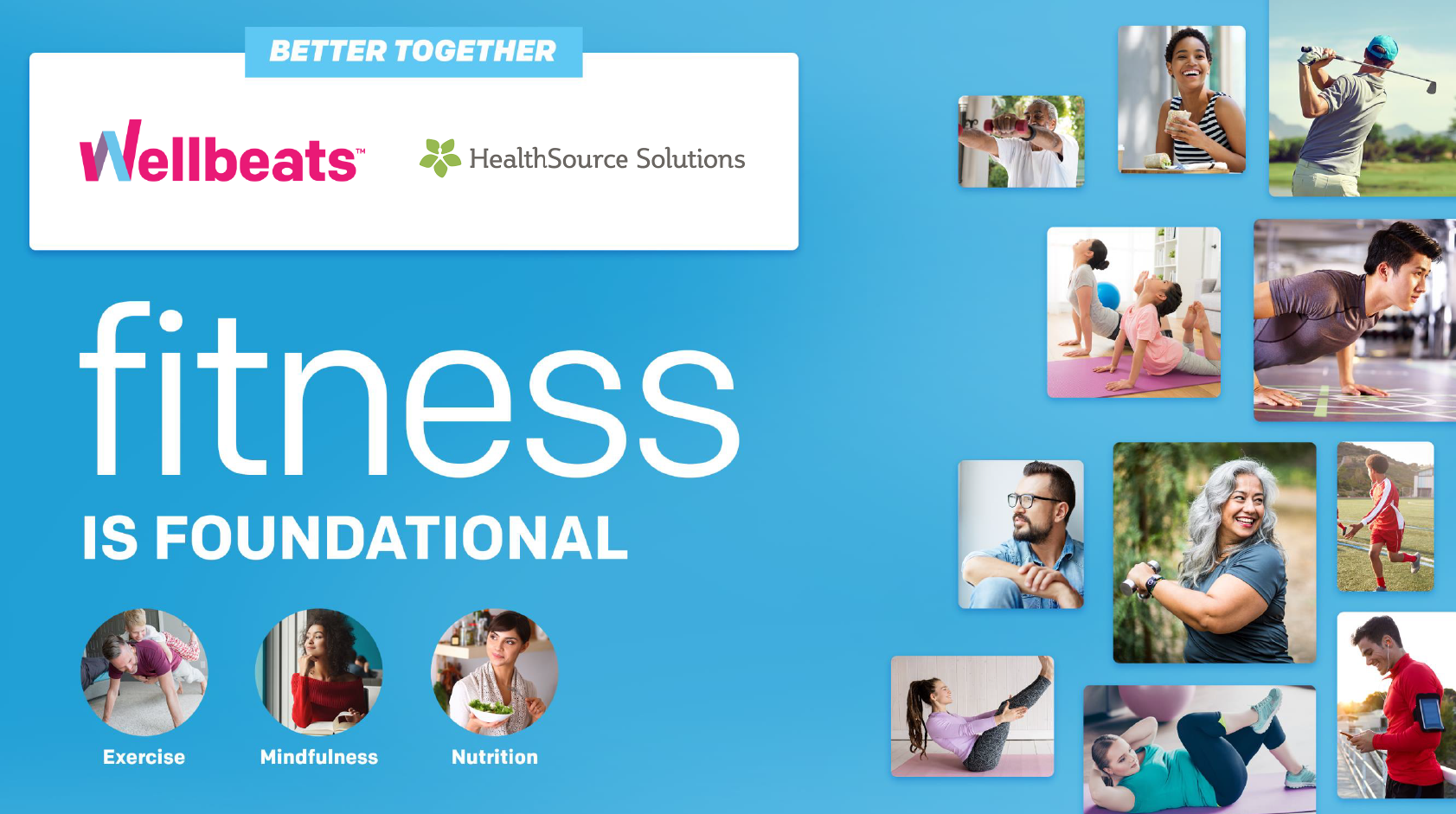 A benefit employees actually want to work[out] for.
HealthSource Solutions has partnered with Wellbeats to bring your employees an on-demand fitness program that they can engage with however, whenever and wherever they like! Wellbeats features goal-based challenges, fitness assessments, and 800+ classes in nearly 30+ channels. From yoga to cycle to office breaks, our videos span various lengths and difficulty levels.

Learn how Wellbeats can bring a more flexible, inclusive, and dynamic fitness experience to your employees all while giving you a more trackable, data-centric wellness option.
Interested in seeing how Wellbeats can benefit your employees?
Why Wellbeats?
Wellbeats is trusted by 2,500+ clients with over 7 million class plays worldwide. Our comprehensive app technology delivers a fitness experience that is personalized for the user based on their interests and behaviors, ensuring long-term, measurable engagement.
Inspiring, high-quality content
No equipment optins
40+ authentic, relatable, diverse instructors
Reliable, easy-to-use, high-quality video streaming
Great for multiple locations and remote workers
Support your fitness program's success with Wellbeats
Wellbeats is a cost effective, scalable platform that integrates seamlessly into current wellbeing programs.
Easy to implement, administer and integrate
Knowledgeable client and technical support
Turnkey marketing communications
Robust measurement and reporting