The Right Tool for Your Company
Our health assessment is medically verified and is based on small-change-habit theory to move employees from education to action. Its features make it engaging, educational and easy to complete.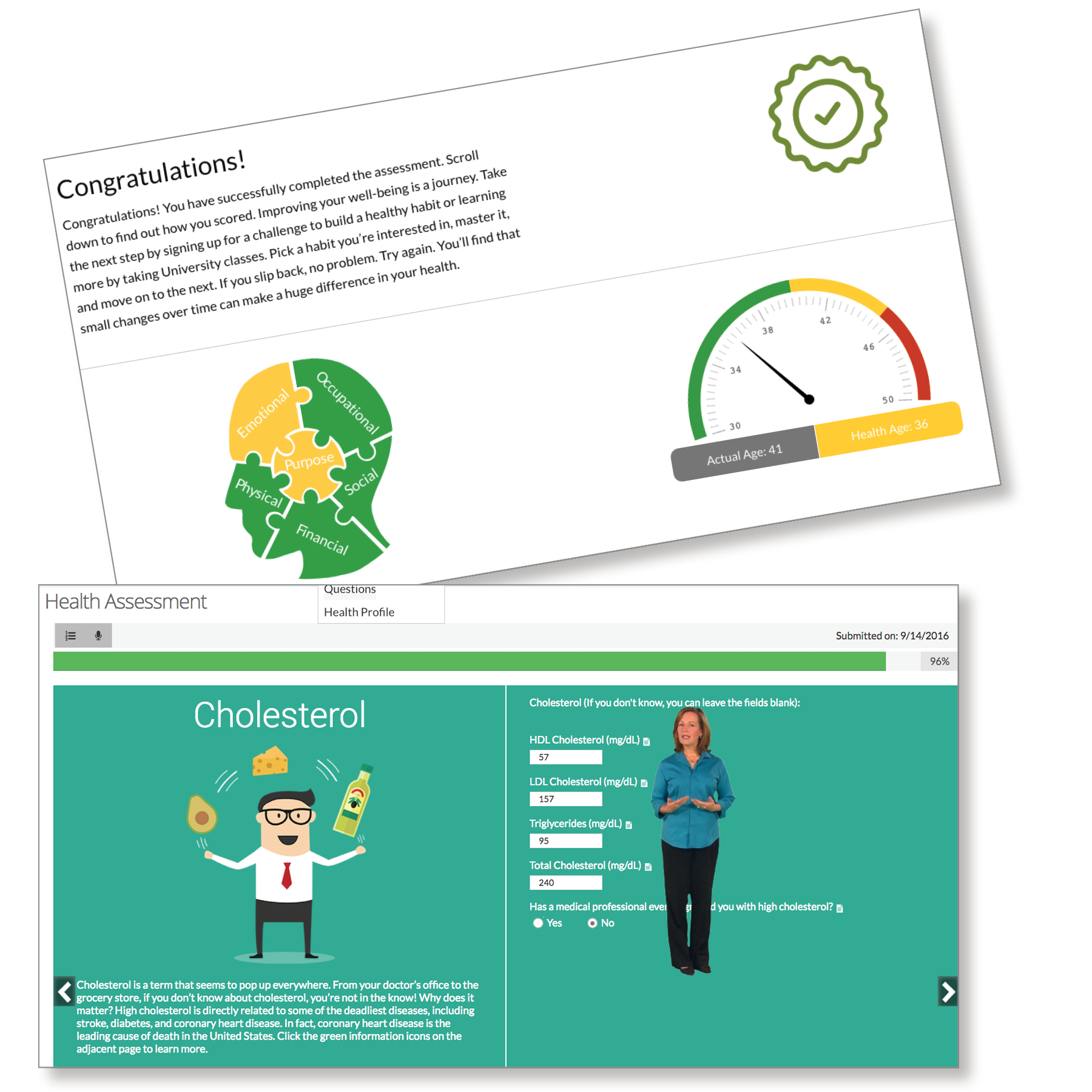 Virtual coaches
Mobile-device compatible
Integrated biometrics
Age calculator
Personal report & wellness plan
Company aggregate report
The HealthSource Solutions Difference
We help you plan, communicate, execute and evaluate.
Implementation timeline
Communication tools
Attentive program coordinator and IT support staff
Review of management report
The online Health Assessment is included in our Wellness Portal package.