The Right Tool for Your Company
Our health assessment is medically verified and is based on small-change-habit theory to move employees from education to action. Its features make it engaging, educational and easy to complete.
The HealthSource Solutions Difference
We help you plan, communicate, execute and evaluate.
Implementation timeline
Communication tools
Attentive program coordinator and IT support staff
Review of management report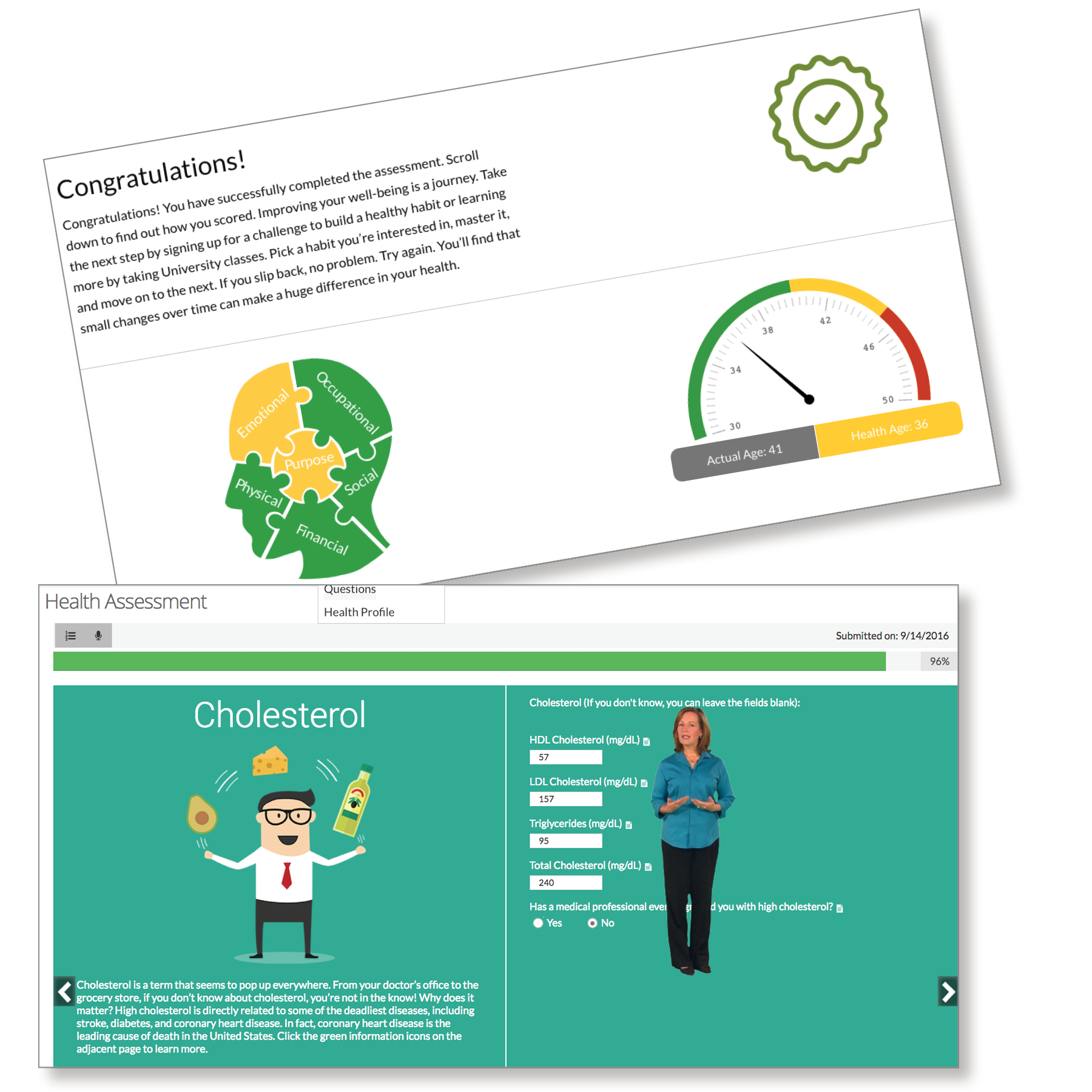 A complete health assessment analyzes users' health history and habits, identifying unhealthy elements. The health assessment goes beyond nutrition and exercise, analyzing factors like stress, sleep, job satisfaction, financial wellness, and sense of purpose.
Contact us with questions about our Health Assessment or how to get started?