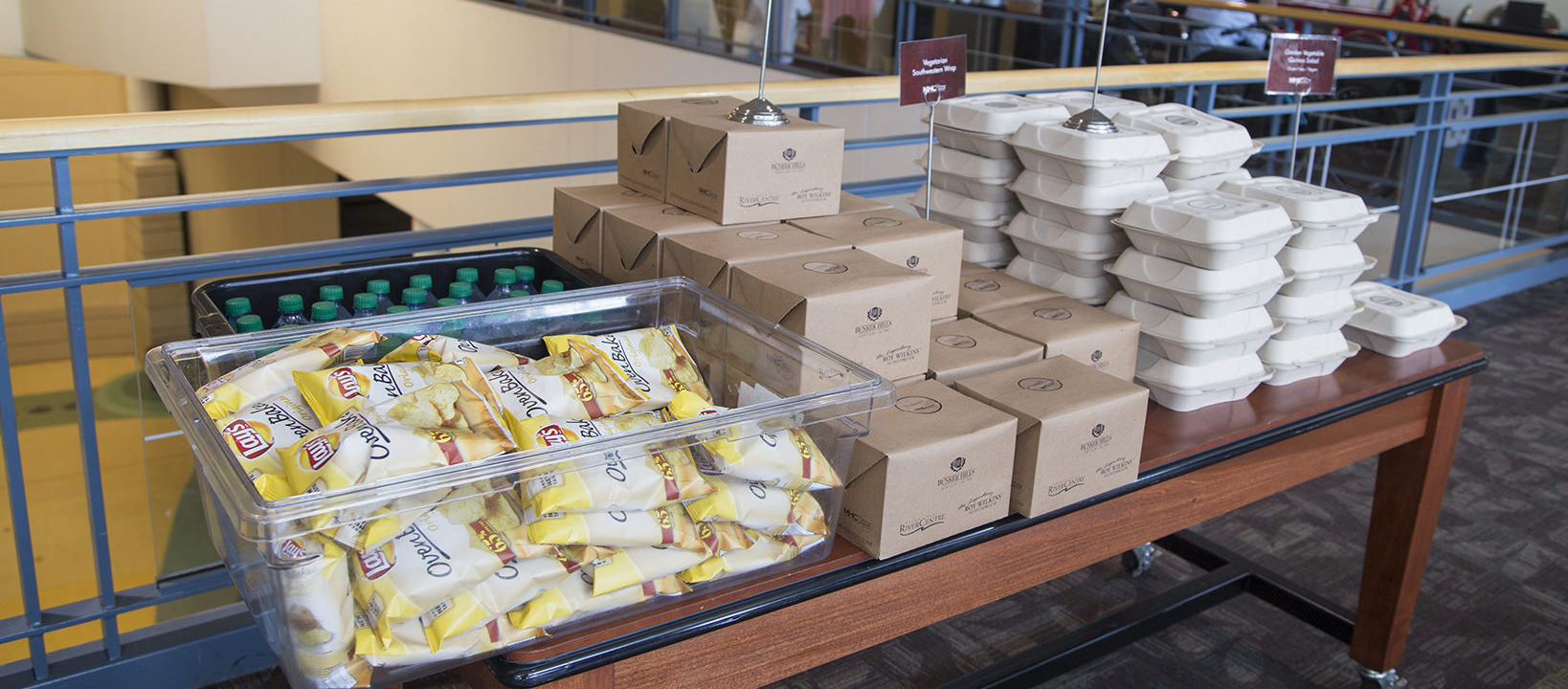 All boxed meals include baked chips, an apple and bottled natural spring water.
Mediterranean Quinoa Salad (V, GF): Fresh greens, tomatoes, peppers, olives, feta cheese and quinoa tossed in a Greek vinaigrette.
Cranberry Chicken Salad (GF): Mixed greens and spinach with grilled chicken breast, strawberries, blue cheese crumbles, dried cranberries and walnuts, served with balsamic vinaigrette.
Southwestern Black Bean Wrap (V): Roasted corn, black beans, peppers, onions, queso fresco, pico de gallo and shredded lettuce with smoky BBQ ranch mayo in a jalapeño-cheddar wrap.
Chicken Caprese Wrap: Grilled chicken breast, mozzarella cheese, roma tomatoes, spinach with boursin cheese and basil pesto spread in a wrap.