Webinar (20min): An Introduction to Our Mental Wellbeing Strategy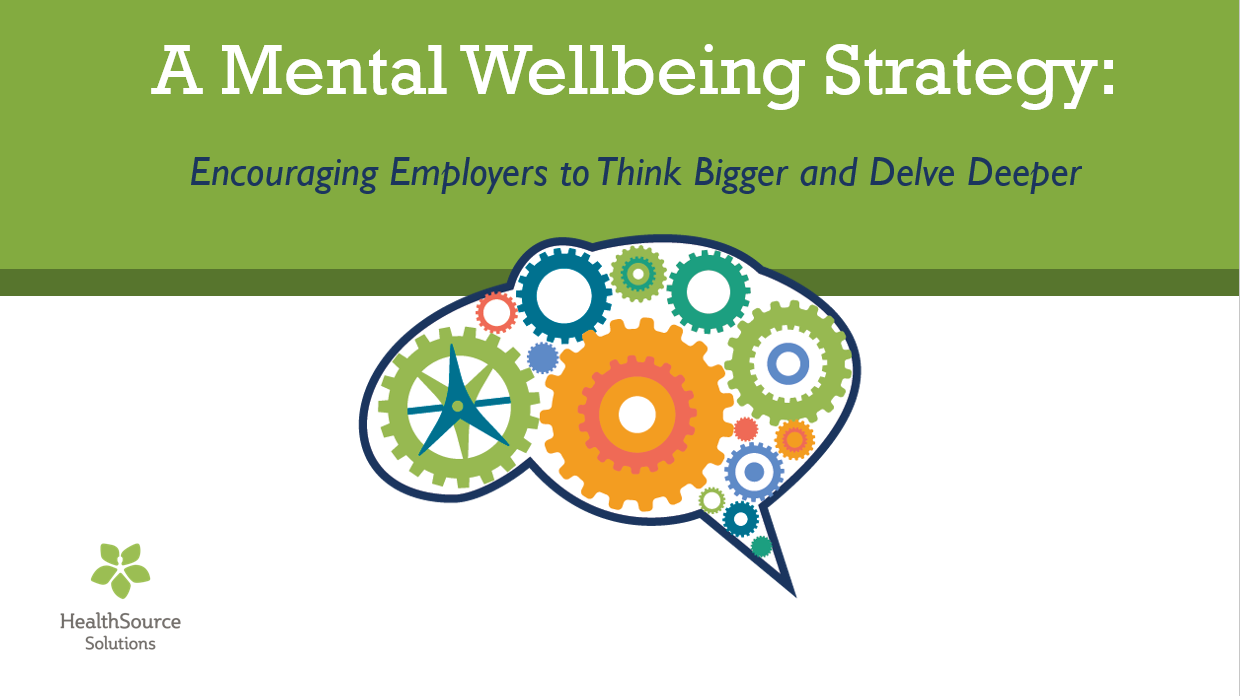 HealthSOURCE SOLUTIONS | Webinar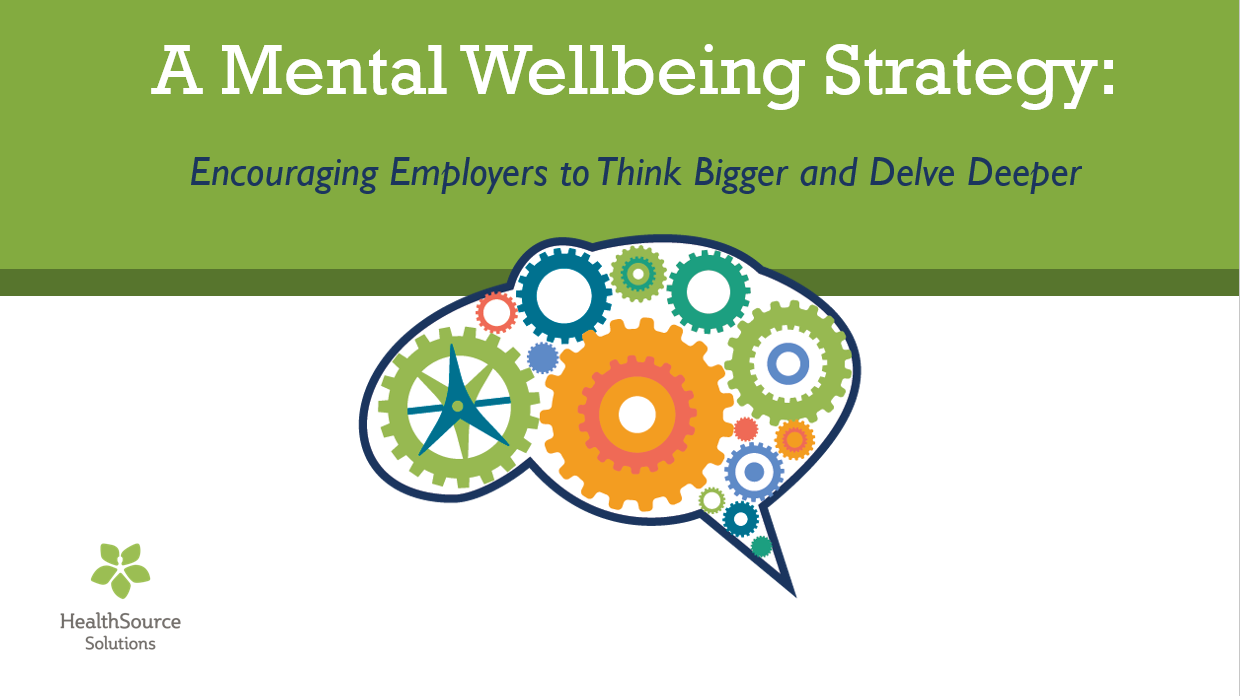 Our Mental Wellbeing Strategy
Mary Kruse, MS, CEO, and Sr. Consultant, HealthSource Solutions
Employers play a key role in supporting employees' mental health and wellbeing and are challenged to meet this ever-changing demand. Supporting employee mental health and wellbeing is a complex interwoven web of identification, support, communication, training, fairness, and individual responsibility.
HealthSource Solutions has developed a multi-phased strategy to help your organization build a culture that enables employees to feel safe, valued, and supported. It goes beyond just offering tools and resources, and addresses mental wellbeing from an organizational perspective which encompasses individual elements, company influencers, and community factors.  
This 20-minute session outlines our new approach to addressing mental health and wellbeing in the workplace.
ENCOURAGE
intervention, and
CREATE A CULTURE
of inclusion and acceptance.